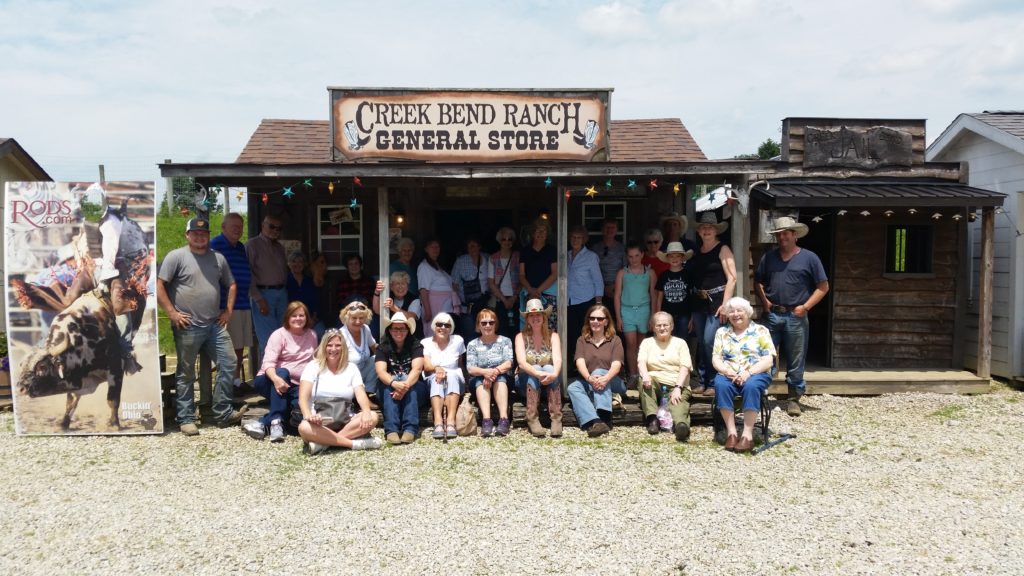 We love getting feed back at the Ranch. In June we hosted a great Bus Tour group and they sent us this great picture to share.
Good Afternoon,
I wanted to thank you for the terrific time we had at your facility last week!  Everything was wonderful and we will look forward to coming back!!  I have attached the group picture we took. I will blow it up and have it hanging on our wall at the senior center!   We all had a great time and I just wanted to send our thanks!
We will see you soon!
Colleen Martin
City of Aurora
Senior Coordinator