Are you ready for the Shark Cage?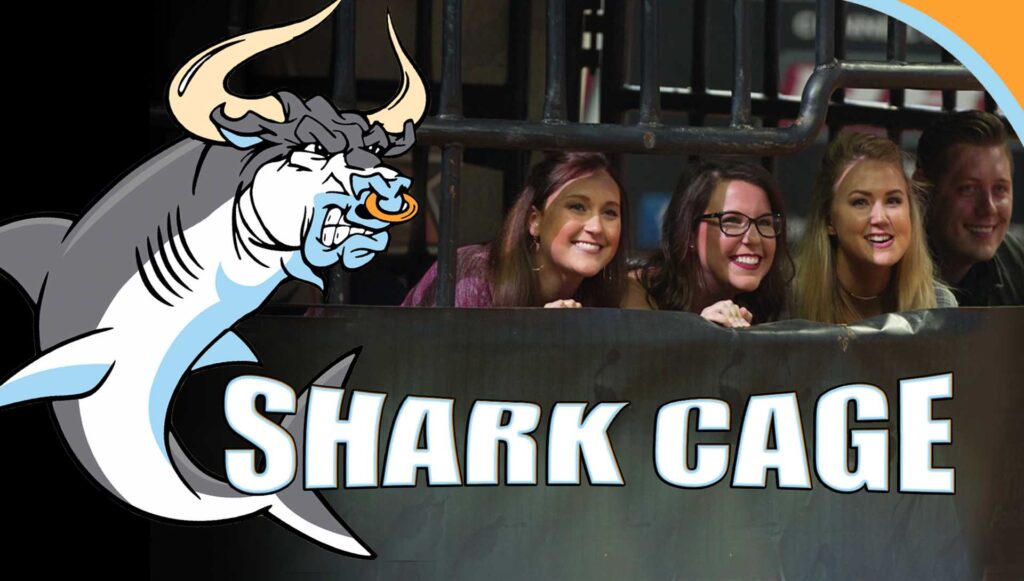 Are you brave enough to sit in the most extreme seat in the arena? Introducing The Buckin' Ohio Shark Cage, a tough cage of welded steel that puts you right in the heart of the action. Feel the rumble as one-ton bulls come within feet of your chair. Located front and center in the middle of the arena floor, there is no more exciting seat in bull riding. Are YOU brave enough?
Take your turn in the Shark Cage. Tickets are $40 per person and entitle recipient to experience the Shark Cage during one of four segments during the pro bull riding action.
For more information and to purchase a ticket, call (330) 624-7205 
*Shark cage ticket does not include event admission